tent canopy 10ft X 20ft steel tube frame all white imported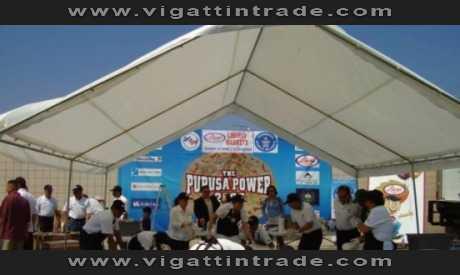 Ad Description
Bnew PhP25k net of taxes
Package Includes:
six (6) rib steel tubular standing frame posts (not 8 as seen on profile photo)
20 feet long and 10 feet wide acrylic coated tubular steel frames (total of 24pcs)
One quality full fitted wrap-around waterproof tarp canvass cover
all-around velcro fasteners to stretch fit waterproof cover to tubular frame
9pcs connector steel tube hinges

---------------------------------------------------------------------------------------
OPTIONAL: USED, imported tent canopy 10ft x 20ft
used only for PhP19,500 imported (brand new is optional at PhP25k net of taxes)all white detachable (can be dismatled in minutes) tubular steel frame with yellow/green colored pvc roof cover.

Our most popular selling portable boat/car/event all weather roofing , the largest, longest and widest car/event canopy tent in the market 10' x 20' MAX AP sets up in minutes and is perfect for seasonal vehicle storage, backyard and or outdoor events, camping, craft fairs or special events. Starts with high grade steel. Every frame pipe and connector goes through a proprietary 13 step Rhino Shield surface preparation process. 100% waterproof, polyethylene cover. UV-treated inside and out with added fade blockers with anti-fungal layering. Imported.
Compared Ad