Samsung Galaxy S2 Hd Lte And Description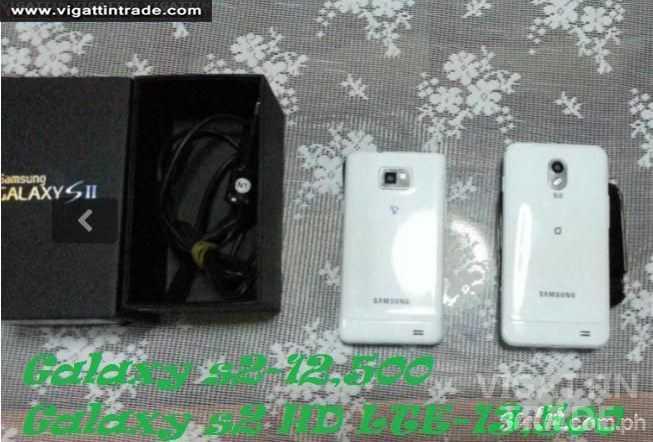 Ad Description
PLEASE READ CAREFULLY:
Many Units are already confirgured and installed latest operating systems and rooted already so no more Korean Apps!
Some may not have complete accessories(please refer to the photos before asking)
SOME Units may have an antenna which are called DMB antenna that are in use only in Korea (antenna is not bothersome anyway coz it can be hidden just like stylus)

NOTE: TO THOSE WHO ARE ASKING IF ANYCALL UNITS ARE CLONES, MY ANSWER IS NO...ALL ARE ORIGINAL PHONES AND ARE MORE DURABLE THAN THE SAMSUNG/LG UNITS SOLD HERE SINCE THESE UNITS ARE REALLY FROM THE NATIVE LAND OF SAMSUNG, LG AND PANTECH.

There are some applications that are of no use (may be deleted by rooting)
Prices are in the photos so please take time to view each and just ask for the last price when texting (please indicate the name of the unit when texting)
WE GIVE A MONTH WARRANTY ATMOST FOR MONITORING THE UNIT, BUT WILL NOT ACCOMMODATE IF FOUND OUT THAT IT'S BECAUSE OF NEGLIGENCE OR MISHANDLING.
PRICE IS 13,500.

CONTACT 09077217269
Samsung has done it again! They have launched the HD screen version of the ever popular Samsung Galaxy S2 but unfortunately available only in its home country Korea. The model is named as Samsung Galaxy SII LTE HD while all the specifications remains same, the screen gets the real treatment as it is of 1280 x 720 pixels [HD] resolution and the display technology being the Super AMOLED Plus kind which is the best in industry today. The pixel density of the screen is reported to be 316 pixels per inch which entitles it to be a 'Retina Display' and also the first Retina Display Android smartphone till date.
Compared Ad