OFFICE SPACE FOR LEASE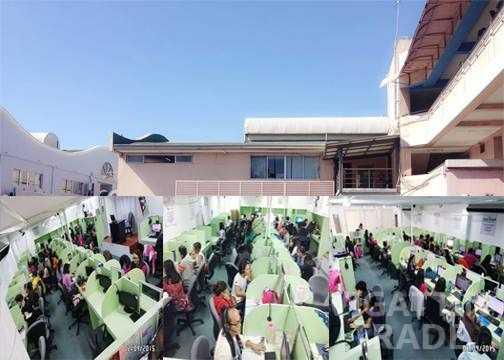 Ad Description
Looking for a new office for your call center business? The space might be the best option for you. This will guarantee you the accessibility and safety at the most affordable price. This office space for lease is located 220B KRC building Subangdaku , Mandaue City, Cebu, Philippines, 6000. It is near BIR Mandaue , across Latondeña Ginebra Corporation, and Innodata.
We Provide:
Fully loaded workstation with Windows 7 Starter (except headset, client to provide)
Eastern Fiber Optic 8 MBPS Lease Line Connection (Voice Only) and DSL Line 15 MBPS (Browsing and data)
Professional Office Air Conditioning Atmosphere and Facilities
Electricity and Drinking Water
Pantry Area and Meeting Room
Bio-metrics Security and CCTV Surveillance System Accessible Online, and
Printing.
OFFICE RATES AND CHARGES: Php 3,500.00/seat/month - for shift eaither 9am to 10pm or 11pm to 8am Php 5,000.00/seat/month - for irregular shift or for hours exclusive use
What are you waiting for? Call Now and Look for Shirly P. Gingco @OutsourceSg.com Philippines, Inc. HP: (+63) 9952824587, (+63)9422006943 Office Number: (+6332) 4173241 Email – shirly@outsourcesg.com
Compared Ad