Lg Prada And It's Technical And Stylish Specs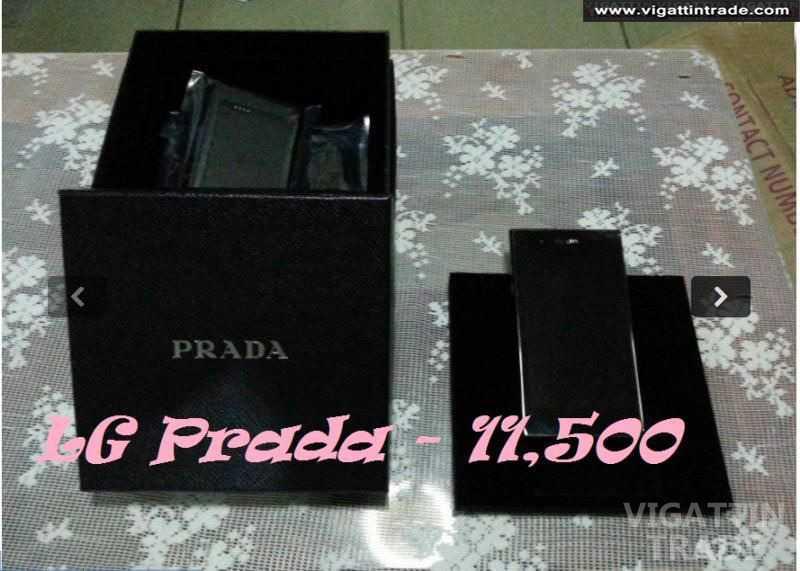 Ad Description
PLEASE READ CAREFULLY!
LG PRADA
LG AND THE FASHION HOUSE PRADA HAS TEAMED UP AND SPAWNED A MOBILE PHONE LG PRADA.
LG Prada 3.0 has a lot of emphasis on stylish hardware design. There's also a rather nifty interface skin that's been applied to Android 2.3, and the general specs aren't too shabby either.
With a 4.3-inch screen and seriously big top and bottom screen bezels, this is a sizable phone for your pocket.
The all-black front hides four application shortcut buttons that are briefly lit up when you press the area below the screen. At just 8.5mm thick, it looks every inch the starved catwalk model, except that in this case the slimness is good. The other thing that stands out is the leather-like patterning to the backplate - Prada's Saffiano pattern, although it's clearly made from plastic here, and possibly isn't quite able to deliver the sleekness Prada was looking for.
There's quite a lot to like on the specs front, with a 1GHz dual core processor supported by 1GB of RAM, 8GB of user storage and a microSD card, 8 megapixel main camera and 1 megapixel front camera, Wi-Fi, Bluetooth, GPS, DLNA, NFC, that tweaked user interface and a fair range of add-on applications to get your teeth into.
Many Units are already confirgured and installed latest operating systems and rooted already so no more Korean Apps!
Some may not have complete accessories(please refer to the photos before asking)
SOME Units may have an antenna which are called DMB antenna that are in use only in Korea (antenna is not bothersome anyway coz it can be hidden just like stylus)

NOTE: TO THOSE WHO ARE ASKING IF ANYCALL UNITS ARE CLONES, MY ANSWER IS NO...ALL ARE ORIGINAL PHONES AND ARE MORE DURABLE THAN THE SAMSUNG/LG UNITS SOLD HERE SINCE THESE UNITS ARE REALLY FROM THE NATIVE LAND OF SAMSUNG, LG AND PANTECH.

There are some applications that are of no use (may be deleted by rooting)
Prices are in the photos so please take time to view each and just ask for the last price when texting (please indicate the name of the unit when texting)
WE GIVE A MONTH WARRANTY ATMOST FOR MONITORING THE UNIT, BUT WILL NOT ACCOMMODATE IF FOUND OUT THAT IT'S BECAUSE OF NEGLIGENCE OR MISHANDLING.
PRICE IS 11,500.

CONTACT 09077217269
Compared Ad