Japanese branded Bearings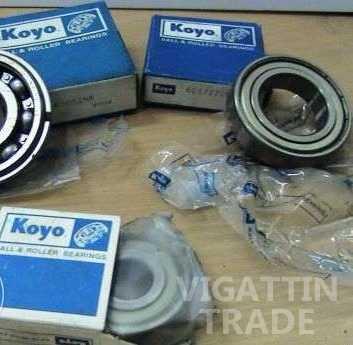 Ad Description
Manufacturer, exporter, importer, wholesaler, retailer and stock distributor of major Japanese bearing brands such NSK, NTN, Koyo, Nachi, IKO, THK, JAF, NBR, FYH, Asahi, EZO, NB, etc.
We bring over 45 years of experience in the bearing and power transmission business to JAPANBEARINGS.com where we pool our resources and connections to bridge the gap between the various supplier channels and the global marketplaces, covering such industries as Aerospace, Agriculture, Automotive, Food Processing, Forestry, Machine Design, Manufacturing, Marine, Mining, Packaging, Pulp and Paper, Poultry, Steel, Textile, and more....
We commit ourselves to be your reliable source for high quality genuine Japanese products at the most competitive pricing available, while backed by fast and efficient service and delivery. Wherever you are on the globe, we are just a phone call, fax, sms or e-mail away.
We ship worldwide for your requirements of the following Japanese-branded bearings and power transmission products:
Ball Bearings Deep Groove Ball Bearings Angular Contact Ball Bearings Self-Aligning Ball Bearings Thrust Ball Bearings Roller Bearings Cylindrical Roller Bearings Tapered Roller Bearings Spherical Roller Bearings Thrust Roller Bearings Needle Roller Bearings Bearing Units Plummer Blocks Ball Bearing Units Super Precision Bearings Super Precision Angular Contact Ball Bearings Super Precision Cylindrical Roller Bearings Ball Screw Support Bearings Angular Contact Ball Swiveling Bearings Bearings for Steel Industry Bearings for Mining & Construction Bearings for Mining Machinery Bearings for Construction Machinery Bearings for Papermaking Machines Bearings for Pumps & Compressors Automotive Products Hub Unit Bearings
NOTE: Due to the nature of this product wherein there are just too many part numbers/sizes available, price quote on specific product inquiry is available upon request. Price posted is just for formality, to satisfy this website's requirement to post a price and therefore it's not the actual or real price.
For proper pricing, Contact Gio of PhilippineIndustrial.com JapanBearings.com Unit 84, Grace Park Commercial Complex 4th Ave. (West) cor. J. Teodoro St. Grace Park,Caloocan City, Metro-Manila Philippines Landline Nos. +63 2 365 3995, +63 2 365 2344 & +63 2 463 0734 Mobile/Viber: +63 920 969 2672 Telefax No. +63 2 365 3995 E-mail: info@philippineindustrial.com URL: www.PhilippineIndustrial.com www.JapanBearings.com
Compared Ad