Customized or Personalized USB flash drives no minimum order qty.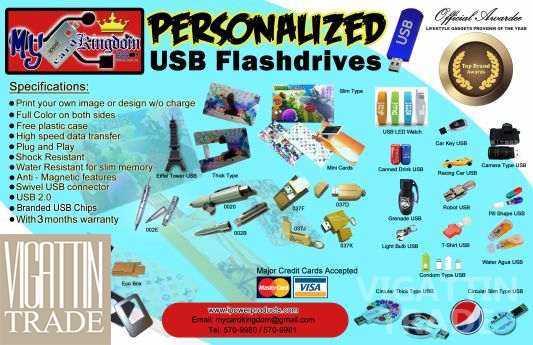 Ad Description
Make your event souvenirs, giveaways, promo and marketing items unique with our customize/personalize USB flash drives. Choose from any of our usb models and flexible memory capacities from 1Gb up to 64GB, or you can let us know your preferred model and we shall source it for you.

We sell on a per piece basis those usb models we have in stock. We also give big discounts for volume orders 50pcs and above.
Compared Ad