Computer Repair Software Toolkit for Technicians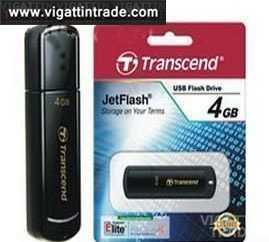 Ad Description
---
PC Repair Software Toolkit – Technician's Edition

Price P 900
A definite must-have for all PC repair technicians.

This is a compilation of most of the software tools a PC repair technician will ever need.

Includes software for Diagnosis, Reference, Backups, Antivirus Program Removal, and many others.

Includes 3 full PC repair reference eBooks and various charts and illustrated guides

Compiled and regularly updated over the past 3 years of doing PC repair work

100+ Apps, Guides, Charts etc.

The PC Repair Toolkit comes in a Brand New Transcend 8GB USB Flash Drive worth P 330.




BONUS ISO's now included!
1. Hirens Boot CD
2. Ultimate Boot CD for Windows
3. Eurosoft PC Check
4. Kaspersky Rescue Disc
5. Memtest86 ISO
6. Knoppix Live CD
7. Ophcrack
8. Ubuntu Live CD
9. Eurosoft QA+Win32
10. Clonzilla

Included in this compilation:

A. Applications and Installers
a. Adobe Reader
b. AlwaySync
c. Avast
d. AVG
e. Avira
f. CCleaner
g. Codecs
h. Daemon Tools Lite
i. Dropbox
j. Evernote
k. Foxit PDF Reader
l. FRAPS
m. Glary Utilities
n. GOM Player
o. GoodSync
p. HJ Split
q. ImageBurn
r. Malwarebytes
s. Mikogo
t. Mozilla Firefox
u. MSI Afterburner
v. Skype
w. Super Anti Spyware
x. TrueCrypt
y. USB Vaccine
z. VLC Player
aa. WinRAR
bb. Yahoo Messenger

B. PC Diagnostic Tools
a. BeepCodes Viewer
b. Belarc Advisor
c. CPU-Z
d. GPU-Z
e. Hard Disk Tests
i. Crystal Disk Info
ii. HD Tune
iii. Seatools
f. HW Monitor
g. LAN Speed Test
h. PC Wizard
i. Process Explorer
j. QA+Win32
k. RegCure
l. SpeedFan
m. Stress Tests
i. Burn In Test
ii. Intel Burn Test
iii. OCCT Overclock Check Tool
iv. Prime 95
n. Total Service and driver Control

C. PC Repair Tools
a. 3DP_Net
b. Antivirus Software Removal Tools
i. AppRemover
ii. Avast Removal Tool
iii. AVG Removal Tool
iv. Avira Removal Tool
v. Kaspersky Remnoval Tool
vi. McAfee Removal Tool
vii. Norton Removal Tool
c. Autoruns
d. CCleaner
e. ComboFix
f. Complete Internet Repair
g. Data Recovery Tools
i. GetDataBack
ii. Pandora
iii. Recuva
h. Defraggler
i. Dial a Fix
j. Double Driver
k. Drive Image XML
l. Driver Forge
m. Fab's Auto Backup 4 Tech
n. Hitman Pro
o. License crawler
p. Malware Removal Tools
i. Britec Registry Fix
ii. Procexp
iii. Rkill
iv. RogueKiller
q. Malwarebytes
r. Password Recovery Tools
i. PasswordRecovery
ii. Windows Password Finder
s. PC Decrapifier
t. Revo Uninstaller
u. Speccy
v. Super AntiSpyware
w. Sysatem repair Engineer
x. Teracopy
y. Ultra Virus Killer
z. Unhide.exe
aa. Unlocker
bb. Windows QuickFix

D. Windows Activation & Updater
a. MS Office 201
b. Vista
c. Win XP
i. Windows Genuine Advantage Validation
ii. WPA Crack
iii. SP3 Updater
d. Win 7

E. Guides
a. Beep codes
b. Boot Failure Troubleshooting Flowchart
c. Computer Hardware Reference Poster
d. Computer Technician's Quick reference
e. Motherboard Connection Diagrams
f. Networking for Dummies, 9th Edition 2010
g. PCI database
h. Upgrading and Repairing PC's 19th edition
Meet-Up Point:
Mercury Drug EDSA (southbound) cor. Guevara (formerly Libertad) St., Mandaluyong City (see map at the bottom of this page)
- Walking distance from MRT Shaw station
- Right across EDSA from teleperformance EDSA Central
PROVINCIAL ORDERS are very welcome!
Here is a partial list of my many satisfied provincial customers:

exfel - Cavite
thon_007 - Puerto Princesa
siggwiz - Bacolod
raymondjay77 - Basilan
ighamerz - Calamba
curacho - Cagayan de Oro
jayjay_yabut - Iligan
carlorules - Sta. Rosa, Laguna
Rainstalker - Cagayan de Oro
jaime2010 - Naga
japchi20 - Sarangani
ecaextreme3 - Davao
wewen_2K10 - Cagayan de Oro
joviscomp - Romblon
Silfi - Iloilo
ei8ht - Olongapo
palawantravelagency - Puerto Princesa
jcf264 - Dagupan
gabotron - Davao
supermario1728 - La Union
dchen - Cotabato
arquiz583721 - Tudela, Misamis Occidental
zeldascorn - Aparri
caffeinekid - Bacolod
alien_bagobo - Davao
sretsam - San Pedro, Laguna
neilardene - Valencia, Bukidnon
rrjrcnh7 - Bacoor, Cavite
VittosCorner - Marinduque
anongsabi - Baguio City
AllBrandNew - Cavite
Wowie5 - Pangil, Laguna
tong7 - Legazpi
patrick26 - Quezon, Isabela
jyb007 - Cadiz, Negros Occidental
xMELLOWGOLDx - Butuan City, Agusan del Norte
miGse - Puerto Princesa, Palawan
monch0829 - Laoag, Ilocos Norte
cl2008 - Bacolod City
iceissocool - Baguio City
Jessynet - Maigo, Lanao del Norte
teacher3 - Buguey, Cagayan
RichBeggar, Sogod, Southern Leyte
spicycrab - Cebu City
teenlane - Pagadian City, Zamboanga del Sur

and many more!

Payment Options (For Shipping transactions)
Compared Ad