BNew A5000 Dual SIM Google Android 2.2 WiFi GPS TV swap ok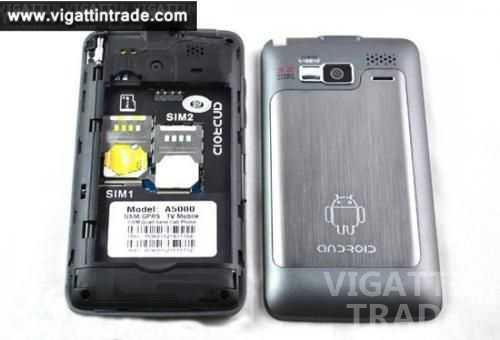 Ad Description
Bnew From Abroad Best Dual Active Sim Android OS in the market. Complete box headset manual charger usb cable 1batt included. sm fairview meetup. This not a clone- Original Design and has Legit Google Market OPENLINE na. wifi internet connection.
-LAST PRICE-
*pls dont make an offer if youre not sure to get it sayang lang load natin :)


***UNIT IS AVAILABLE UNLESS DELETED***

-------- I ship anywhere in the Philippines----------------

Highlights:
Android SmartPhone: The phone runs

Android

. Fill your smartphone with all the applications you need to organize both work and play.
Quad Band:This phone is unlocked for worldwide use. The phone supports 850/900/1800/1900 MHz. Enjoy worry-free travel wherever you go.
AGPS: Never get lost again! Use the GPS function to find out where you are, any time. This system features the latest in GPS technology so you never lose your way.
WiFi: IEEE802.11b/g/n technology. Check emails, connect with your friends online, or surf the Web with advanced WiFi technology.
TouchScreen: 3.5 Inch screen with a 480×320 pixels screen resolution ensures the text and images you see are always crystal clear.
Dual SIM

: A cell phone that supports two SIM cards, allowing you to connect to two separate networks at once. Switch easily between two SIM card/phone numbers in the same handset.
TV-Enabled: Powerful analog antenna picks up your favorite TV channels for free!
Specification:
CPU: Media Tek MTK 6516, 416MHz
Memory: Nand Flash 4GB + DDR 2GB (Support Extend Card Up to 32GB)
GSM / GPRS / EDGE : 850 / 900 / 1800 / 1900 MHz
Display Screen: 3.5 Inch HVGA TouchScreen (High Sensitivity Resistive)
Screen Resolution: LCD 320 x 480
Camera: 2M Pixels Camera with Built-in Flashlight
SIM Card Slots: 2
On Board Buttons: Scroll Ball, Volume UP/Down, Call, Hang Up, Camera Shutter, Return, Browser, Home, Menu
On Board Slot/Ports: Micro SD Card, Micro USB IN, 3.5 mm Audio Out
GSM Frequencies: GSM 850 / 900 / 1800 / 1900
Connectivity: GPS / AGPS
Wi-Fi: 802.11 b/g
Bluetooth: 2.0 + EDR
USB: USB 2.0
Power: Rechargeable Li-Ion Battery 1800mAh
Power Adapter: DC input: 100-240V, 50 / 60Hz, 0.2A max
Talking Time: Up to 4 hours
Standby Time: Up to 250 hours
Extension Software Compatibility: Google Map,

Android

Market
Languages (Multiple): English, Simplified Chinese, Traditional Chinese, Russian, Spanish, Malaysian, Indonesian, Germany, French, Italian, Turkish
Certification: FCC, CE, RoHs
Dimensions: L:113 x W:60 x D:12.5 (mm)
Pre-installed programs:
App Store, Browser, Calculator, Calendar, Camcorder, Camera, Clock, Contacts, Dialler, Documents to Go, Email, Facebook, File Browser, Gallery, JAVA ME Apps, Messaging, RoadSync Mail, RSS Reader, Settings, SIM tools, Videos, Voice Note
Setup Options and Features:
Settings: Wireless Controls, Call Settings, Sound & Display, Security & Location, Applications, Locale & Text, About Phone
Wireless Controls - WLAN, WLAN Settings, Bluetooth, Bluetooth Settings, Mobile Networks, Airplane Mode
Call Settings: Fix Dialled Settings, Voice Mail
Sound - Silent Mode, Ringer Volume, Media, Volume, Phone Ringtone, Phone Vibrate, Notification Ringtone, Audible Touch Tones, Audible Selection, SD Card Notifications
Display - Orientation, Animation, Light Sensor, Brightness, Screen Time Out, Notification LED, Screen Turn- On, Touch Calibration, G-Sensor, E-Compass Calibration
Security: Use Wireless Networks, Enables GPS Satellites, GPS Ephemeris Auto Download, AGPS Settings, Share with Google
Location: Screen Unlock Pattern, Set Security Question, Use Visible Pattern, Set Unlock Pattern
SIM Card Lock/Unlock - Visible Passwords
Applications: Unknown Sources, Manage Applications, Development
SD Card & Phone Storage - SD Card Info, Internal Phone Storage info
Date & Time Settings
Locale & Text - Select Locale, TouchPal
Status: Battery Status, Battery Level, Phone Number, Network, Signal Strength, Mobile Network Type, Service State Roaming, IMEI, WLAN MAC Address, Bluetooth Address, UP Time
Photo Mode:
Store location in pictures - Record location in picture data.
JPEG Quality - 55%, 65%, 75%, 85%, 95%, 100%
Prompt after capture - No limit, No preview, 3 seconds, 5 seconds, 10 seconds
Grid - Show/Hide grid when preview
Enable - Shutter Sound Turn the camera sound on/off.
Anti Banding - Off, 50 Hz, 60 Hz, Auto
Resolution: 2M (1600 x 1200), 1M (1280 x 960), L (640 x 480), M (320 x 240)
White Balance/Lighting - Auto, Incandesce, Fluorescent, Daylight, Cloudy
Color Effect - None, Sepia, Negative, B/W, Bluish, Reddish, Greenish
Flashlight - Off, Auto, ON.
Video Mode:
Video Record in H.263 or MPEG4 format
Prompt after capture - No limit, No preview (default), 3 seconds, 5 seconds, 10 seconds
Quality VGA (640 x 480), CIF (352 x 288), QCIF (176 x 144)
Video Duration - 1 minute (for sharing), 10 minutes, 30 minutes, 60 minutes, 120 minutes.
Compatible Multimedia Digital File Formats:
Video - 3GP, MPEG 4, (XVID Codec MP4)
Audio - AAC, AMR, MIDI, OGG, MP3, WAV
eBook - PDF, TXT
Image - PNG, BMP, GIF, JPEG
Product Note:
The

Android

OS version on this cell phone cannot be upgraded or flashed and any attempts to modify the default OS will void the warranty.
What's in the box:
1×

STAR A5000

SmartPhone
1× Wired stereo earphones with built-in MIC and clip
1× Rechargeable Li-ion battery
1× Phone to USB cable
1× Power adapter (100-240V 50/60Hz)
1× User manual - English


***UNIT IS AVAILABLE UNLESS DELETED***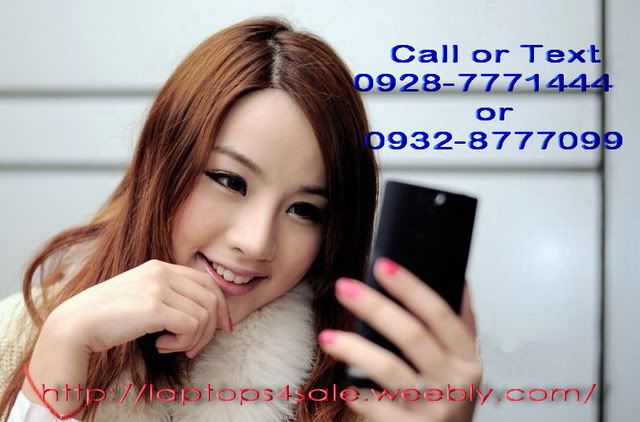 Compared Ad