Arc Touch Sensitive Foldable Mouse - Black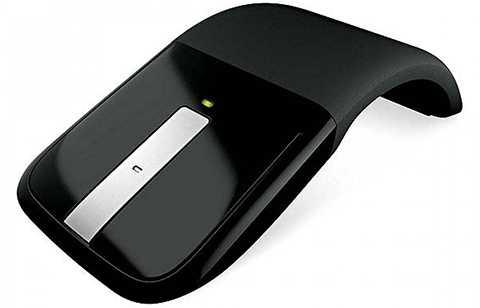 Ad Description
VIG IT now! Click here
This mouse is like no other, for it is exceptional in its look, feel and performance.

Thisextraordinary device is designed in such a way that it curves forcomfort when in use, and packs flat like a small cell phone when on thego.

Its touch-enabled scrolling enables you to flick to scroll quickly up or down and simply tap to stop.

Its touch feature is very sensitive, quick and responsive.

What's more is that this mouse has a unique power saving function;

it turns on when it curves, and turns off when you flatten it.

No on/off button is required!

The mouse has a 2.4 GHz wireless Nano Transceiver that gives it a whopping 30-foot wireless range.
Specification:
2.4 GHz wireless Nano Transceiver

Touch-enabled scrolling

Turns ON when it curves

Turns OFF when flatten

30-foot wireless range

Package Dimension: 7 x 3.3 x 14 cm

Package Weight: 70 g
Package Included:
1 x Arc Touch Super Slim Mouse

1 x 2.4 GHz wireless Nano Transceiver


USER INFO: / (02) 945-2568,(02) 414-3972
Compared Ad