3 in 1 Universal Camera Clip Lens - Black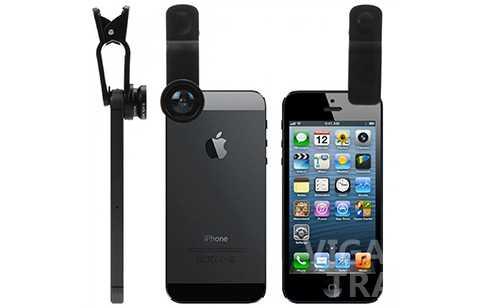 Ad Description
VIG IT now! CLICK ME
Unleash your creativity and take amazing mobile photos with this practical and effective lens kit.

The universal design of the kit allows you to use it easily with a multitude of different portable devices, so you can always take great shots on the go.

Fish Eye Lens Works like an ultra-wide angle lens.

With it, your phone lens will capture rounded images instead of square ones.

2-in-1 Macro Lens and Wide Angle Lens Two lenses combined for easy storage and transport.

The wide angle will allow you to conquer what was once too large a scene to capture, stretch the limits of your lens to capture cityscapes, large group shots and more.

The macro will enable you to get super close to object to pick up all those small details you usually miss.

Universal Clip-On Lens Holder Screw the lens of your choice into the clip and simply place it over your device's camera.

Super 3 in 1 len(Fisheye ,Macro len, Wide angle ) with clip as one is dedicated to the design for mobile phone cameras, delicate and beautiful, the international very popular product.

Set the fisheye, wide Angle, macro function. The company produces all adopt the high-grade multilayer green film, is the mobile phone photography players to love.

Suitable for many kinds of mobile phone

Take it when you are traveling and you will enjoy your journey.

Take it as the same feeling of possessing Digital Single Lens Reflex.
Package Included:
2 x Lens Cover

1 x Clip

1 x Macro Lens

1 x Fish Eye Lens

1 x Microfiber Bag

1 x Wide Angle Lens
Fisheye Spec:
Angle: 175° - 180°

Magnification: 0.33X

Lens Construction : 3 Element 3 Group

Max Diameter: 25mm

Length: 15mm
Wide Angle Specs:
Angle: 130°

Magnification: 0.67X

Lens Construction : 2 Element 2 Group

Max Diameter: 20mm

Length: 11mm
Macro Specs:
Magnification : 10X

Min Object distance : 10-15mm

Lens Construction : 1 Element 1 Group

Max Diameter: 20mm

Length: 15mm

Dimension: 15 x 18 x 4 cm

Weight: 0.100 kg


USER INFO: / (02) 945-2568,(02) 414-3972
Compared Ad