180 Degree Fish Eye Lens For Mobile Phone And Tablets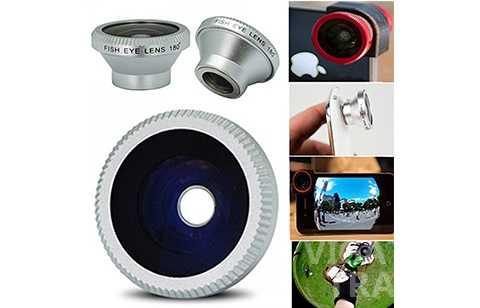 Ad Description
VIG IT now! CLICK ME
180Degree Fish Eye Lens FE-12 Mobiles Camera

Brand New OEM 180-Degree Wide Angle Fish Eye Lens for Mobiles, Cameras

Creates a 180° wide angle panoramic shot or fisheye

Tiny removable stick-on lens for mobile phones and digital cameras

Wash the sticky areaa with a mild soap once it is dirty, and it's just good to use again

Equipped with a comfortable strap for leave it on your cell phone or a digital camera for quick access

The magnetic ring fits iPhone 4 but it is glas so it is recommended to use a case inbetween.

iPhone 3G the ring need to be slighly bent too fit 100%

Model : FE-12

Magnification:180° FISH-EYE

Lens construction:3 elements in 3 groups

Dimensions:25 ( diameter ) x 15 mm ( length )

Weight :11.4 g
With this lens, you can see the image with the range of more than 180 degrees on your phone.

You can enjoy unrealistic fish-eye world of images.

This Mobile Fish Eye Lens are a tiny detachable stick-jelly lens for mobile phones & digital cameras.

Just put the lens onto the phone camera and it will stick firmly, when you remove it, just put it off easily, it won't leave any dirty or trace on the phone.

Work on every type of mobile phone that are not bigger than 15mm diameter.

Just fit a Wide Angle Lens over your camera's ordinary lens to apply unique special effects to your digital photos.

When the sticky area gets dirty, just wash it with mild soap and it will be used again!

The Digital Camera Lens are attached to a convenient cord and clip so you can leave it attached to your phone or digital camera for quick access to fun shots.


USER INFO: / (02) 945-2568,(02) 414-3972
Compared Ad